Updated: 07/24/2015
Finalists have been named for the 24th People's Pilot TV Writing Competition.
MovieBytes News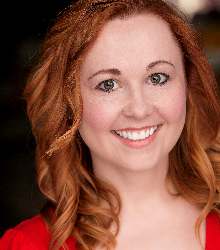 Amber Rapp graduated from Baker University. She spent the better part of her career before becoming a mother in the IT industry. Always a secret dream, Amber began writing while taking care of her young children. One a whim, she wrote a short screenplay "Wrong Number" that was a finalist in the KCWIFT short competition. The President of KCWIFT mentored Amber as a writer and a filmmaker assisting her in seeing that work from page to screen. [Updated: 07/21/2015]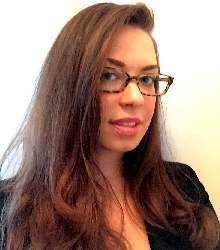 Ruby Akin is a New York based writer, artist and mother. She studied screenwriting at New York University and The New York Film Academy. She was a quarterfinalist in The Academy Nicholl Fellowships in Screenwriting Competition for her script "The Tailor from Taegu and Mrs. Abernethy." Ruby is also currently working on a series of art and film projects that address sociopolitical issues. [Updated: 07/21/2015]
After the first two rounds of competition, the judges of the PAGE International Screenwriting Awards have now selected the scripts that will advance to the Quarter-Final Round in this year's competition. [Updated: 07/15/2015]
[Updated: 07/14/2015]
Matthew Fantaci of Los Angeles, CA has been named the winner of the 2015 CineStory Fellowship for his screenplay, Scandalous. [Updated: 07/07/2015]
The Scriptapalooza Fellowship program was developed to honor dedicated writers and to help accommodate their creative process and skills. Creativity has many interruptions; most of them legitimate reasons, such as dealing with life. Isolating yourself from all of your demands is not an easy task. [Updated: 07/05/2015]
Script Pipeline has named their Top 20 finalists from a field of 3,500 entries. [Updated: 07/02/2015]
[Updated: 06/28/2015]
Script Pipeline has named their 55 semifinalists from a field of more then 3,500 entries. [Updated: 06/28/2015]
Deerly Beloved by Colin Costello has been selected as the Grand Prize Winner of the 2015 ScreenCraft Comedy Screenplay Contest. It's an uproarious, high-energy screenplay that centers on an acerbic e-commerce engineer and top wedding blogger who must scramble to right the ship after her much-hyped, televised wedding is "deer-jacked" by a whitetail buck. [Updated: 06/26/2015]
[Updated: 06/25/2015]
Partner
Subscribe to
WinningScripts PRO
to put your loglines and script excerpts in front of hundreds of industry professionals. From MovieBytes.com, the Internet's #1 site for screenwriting contest info.
WinningScripts: ScriptLinks
*** This one has won many HONORABLE MENTIONS *** It's not your mother's buddy movie! It's a combo meal It's LETHAL WEAPON, THE SOCIAL NETWORK, with a side of TAKEN. Experienced FBI Agent hires and befriends a young Internet Entreprenuer to help rescue a six year old girl taken hostage in a Fall Out Shelter by a ruthless Psychopath
Author: Janet Caulfield
Genre: Drama,Thriller,Action-Adventure
BASED ON A TRUE STORY: African-American P.I. Sam Marlowe shows novice writer Raymond Chandler the realities of detective work, juggling gangsters, corrupt politicians and movie star Jean Harlow to find out who's burning farms on the Arroyo Seco Canyon.
Author: Louise Ransil
Genre: Drama,Historical,Urban
After a brawl with her husband leaves a young woman with one arm, the strong-headed island woman reclaims her life and finds new love, but all of that gets disrupted when her husband gets released from prison and comes looking for revenge.
Author: judi Blaze
Genre: Drama,Romance
Can two men, a Mage and a human, find love and repair their shattered lives while battling for the fate of the planet?
Author: Tom Emerick
Genre: Action-Adventure,Fantasy,GLBT
Young New Yorker Dan Gallagher doesn't know what he's getting into when he pursues a hunch about who brutally attacked a celebrated concert pianist.
Author: Harold Jewell
Genre: Drama,Thriller,Urban
A police detective is caught between professional and personal entanglements as he tries to protect a reporter from becoming the next victim of a serial killer only to discover she has a dark and deadly past.
Author: bill Johnston
Genre: Thriller
Two of the most unlikely heroes of Christmas are magically chained together as they journey to rescue kidnapped children and spark a revolution. It's an origin story about the German legend of Belsnickel, the inspiration for our modern image of Santa Claus, and Krampus, his hairy companion.
Author: Rex Perkins
Genre: Action-Adventure,Family,Animation
One guy running with a bag full of money is doing his best not to get caught.
Author: john parker
Genre: Comedy,Action-Adventure
*** It's INTERSTELLAR collides with GRAVITY, and NON STOP *** Russian astronaut, thrown out of the space program, hijacks a space taxi going to the International Space Station. An intergalactic, Dangerous Liaisons, time warp, adventure to the future. *** It's INTERSTELLAR collides with GRAVITY, and NON-STOP.
Author: janet caulfield
Genre: Thriller,Action-Adventure,Sci-Fi
Based on Mohawk folklore: Yah-Ko skin walker demons abduct Amanda to breed and save their species.
Author: Jamie Sutliff
Genre: Thriller,Fantasy,Horror
More WinningScripts ...