Updated: 04/20/2015
David Schroeder's Halfway Home has been named the Feature Screenplay Winner of the 2014 Marquee Lights Screenwriting Competition. Boss Girl by Stephen M. Hunt & Peter Mackie was the TV Pilot Winner, and The Importance of Sex Education by L. Elizabeth Powers won the Short Screenplay Contest.
MovieBytes News
Watch the TV Pilot and 2 TV Spec Screenplay winner for April 2015. Entire scripts performed by professional actors. [Updated: 04/20/2015]
Watch the winning readings performed by professional actors. [Updated: 04/20/2015]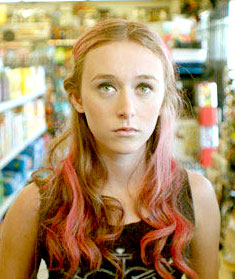 The 2010 PAGE Bronze Prize-winning indie drama SCOUT, written and directed by Laurie Weltz, is slated to premiere on Saturday, April 25, at 8 p.m. at the Newport Beach Film Festival. The movie stars India Ennenga, James Frecheville, Nikki Reed, Tim Guinee, Ellen Burstyn and Danny Glover. [Updated: 04/17/2015]
Mouth by Kimi Howl Lee has been named the $15,000 Feature Length Grand Prize Winner of the 2015 BlueCat Screenwriting Competition. [Updated: 04/16/2015]
The Fresh Voices Screenwriting Competition has named Chris Bowen's Science Fiction entry Travis 6 as their Grand Prize Winner for 2014-15. [Updated: 04/14/2015]
WILDSound has named The Third Bomb, by Phillip Parker, as Feature Screenplay Contest winner for April. [Updated: 04/14/2015]
Six Months of Wonder Woman by Kitty Percy has been named BlueCat $10,000 Short Script Competition winner for 2015. [Updated: 04/09/2015]
WILDsound Festival has announced its April Short Screenplay Winners. [Updated: 04/09/2015]
Butter Side Up by Kitty Percy, has been named the BlueCat Screenplay Competition Cordelia Award Winner, given each year to the best screenplay submitted by a writer residing in the U.K. [Updated: 04/08/2015]
The Fresh Voices Screenwriting Competition has announced their Screenplay and Spotlight Award Winners for 2014-2015. [Updated: 04/07/2015]
Partner
100 Screenplays
is an innovative contest from Screenplay Festival, a highly rated contest on MovieBytes. We limit this competition to 100 scripts and announce the results within 30 days. No waiting, no mystery, no frustration.
Partner
Subscribe to
WinningScripts PRO
to put your loglines and script excerpts in front of hundreds of industry professionals. From MovieBytes.com, the Internet's #1 site for screenwriting contest info.
WinningScripts: ScriptLinks
When a young man loses his job as a reporter, he is forced to take a job registering the cognitively compromised to vote; or face the Municipal Authority camps for non-producers.
Author: judi Blaze
Genre: Drama,Comedy
*** It's INTERSTELLAR collides with GRAVITY, and NON STOP *** Russian astronaut, thrown out of the space program, hijacks a space taxi going to the International Space Station. An intergalactic, Dangerous Liaisons, time warp, adventure to the future. *** It's INTERSTELLAR collides with GRAVITY, and NON-STOP.
Author: janet caulfield
Genre: Thriller,Action-Adventure,Sci-Fi
If you commute via Metro you will appreciate this humorous script! Alice Bloom is having one of the worst days of her life - and she hasn't even made it to work yet! She gets debilitating hot flashes on the DC Metro, strips her clothes off, then gets stuck in the exit doors! It's just one day in her very frustrating life.
Author: Justine Cowan
Genre: Romantic Comedy,Family,Urban
God (The Boss) resembles Donald Trump and tells Satan, "You're fired" - sending him and his toxic angel wings down below. But, they detach on earth and are assimilated onto an ex-con who becomes a serial killer. Detective Harris tries to stop the killing while "the Boss's" archangels desperately search for the wings to return them to heaven before all creation falls into oblivion.
Author: Justine Cowan
Genre: Drama,Thriller,Supernatural
When a tough, teen outcast sneaks out of the house on Friday night, he plunges into a world of danger and terror when he discovers his big brother's date is a psycho chick with murderous issues.
Author: Richard Stringham
Genre: Comedy,Thriller,Horror
Grounded and alone with her "sick" old granny in a creepy mansion, a teenage brat suspects deranged stalkers are out to get her when her rich daddy leaves for a dinner date.
Author: Richard Stringham
Genre: Thriller,Horror
An Elderly Native American uses his wisdom and ancient tribal power to make right the wrongs of the past and bring meaning and honor to those he loves.
Author: Warren R Hull and K.D. Clemmens
Genre: Fantasy,Family,Supernatural
Two of the most unlikely heroes of Christmas are magically chained together as they journey to rescue kidnapped children and wind up leading a revolution. It's an origin story about the German legend of Belsnickel, the inspiration for our modern image of Santa Claus, and Krampus, his hairy companion.
Author: Rex Perkins
Genre: Action-Adventure,Family,Animation
*** TOP 13 ON THE BLOOD LIST! *** NOMINEE, BEST SCREENPLAY, 2013 New Orleans Horror Film Festival *** A villain wants to bring back cliffhangers from the classic serials, only to have the victims die versus being rescued.
Author: Michael Gibrall
Genre: Comedy,Horror
A secret agent, who wants out of the business, has an accidental encounter with an undercover cop investigating the criminal underworld.
Author: Michael Gibrall
Genre: Comedy,Romantic Comedy,Action-Adventure
More WinningScripts ...