Updated: 12/05/2013
Ok folks, time to talk about this Zach Braff Kickstarter Hatred.

First, a declaration: Believe me, I am no Zach Braff fan. I have never seen an episode of Scrubs, ok? Is he good on that show? Haven't a clue.

Yes, I've seen Garden State. Listen now to the wind that comes from the rise and fall of my shoulders as they shrug. Could give a damn about Garden State. Ain't a film for my generation, does not "speak to me" in any way.
MovieBytes News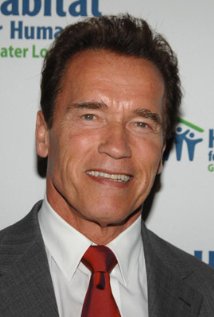 The 2010 PAGE Gold Prize-winning horror script MAGGIE, by John Scott III, has just completed filming in New Orleans. [Updated: 12/02/2013]
StoryPros International has announced their 2013 Semifinalists. [Updated: 12/01/2013]
Restraint by Pete Barry has been named the First Place winner of the October, 2013 MoviePoet.com Short Screenplay Competition. [Updated: 12/01/2013]
The Writers Place (TWP) has announced the finalists for their May 2013 through October 2013 screenplay competition. [Updated: 11/29/2013]
The First Annual 2013 ScreenCraft Screenwriting Fellowship, presented by Celtx, is designed to advance the careers of talented screenwriters through ongoing consultation and introductions to key entertainment industry executives and talent representatives. This is not merely a contest; it is a chance to enter an intensive program meant to foster relationships with industry professionals. [Updated: 11/25/2013]
The Chicago Screenwriters Network has announced their 2013 semifinalists. [Updated: 11/21/2013]
Pride Films and Plays has named Boys In Summer by Dennis Shinners the winner of the 2013 Great Gay Screenplay contest. [Updated: 11/18/2013]
WILDsound announces it's latest Feature Screenplay Winner - Laura Morton for her script I'm Going Somewhere Else. [Updated: 11/16/2013]
Partner
Subscribe to
WinningScripts PRO
to put your loglines and script excerpts in front of hundreds of industry professionals. From MovieBytes.com, the Internet's #1 site for screenwriting contest info.
WinningScripts: ScriptLinks
BASED ON A TRUE STORY: African-American P.I. Sam Marlowe shows novice writer Raymond Chandler the realities of detective work, juggling gangsters, corrupt politicians and movie star Jean Harlow to find out who's burning farms on the Arroyo Seco Canyon.
Author: Louise Ransil
Genre: Drama,Historical,Urban
After assassins wipe out his family, a gambling addicted cop wins the lottery playing numbers from a fortune cookie, but when past indiscretions force him to resign, he remakes himself into an eccentric vigilante, guided by fortune cookie wisdom.
Author: Brefni O'Rourke
Genre: Drama,Thriller,Action-Adventure
In 1927, a down-on-his-luck prizefighter must transport an elderly millionaire across the country, evading occultists, gangsters, and crooked prohibition agents, while protecting an ancient artifact from a sinister secret society.
Author: Brefni O'Rourke
Genre: Thriller,Action-Adventure,Supernatural
A terminally ill Seattle cop is teamed up with a brash young Scotland Yard inspector to probe the murder of an eccentric writer, but when their case overlaps with a DEA investigation, they find themselves pawns in a much larger conspiracy.
Author: Brefni O'Rourke
Genre: Drama,Thriller,Action-Adventure
After falling in love on the jury of a high profile case, a young couple are terrorized on a secluded island by the escaped mad man they once helped convict, but while fighting for survival, they uncover evidence that the original verdict may have been entirely wrong.
Author: Brefni O'Rourke
Genre: Drama,Thriller,Action-Adventure
A troubled Gulf War vet makes a seemingly Faustian bargain with a mysterious door-to-door vendor, selling his infant son, but when he breaks the deal to find his child, it begins a lifelong odyssey that leads to a shocking revelation.
Author: Brefni O'Rourke
Genre: Drama,Action-Adventure,Sci-Fi
An elite group of Roman Catholic Exorcists who specialize in cases of perfect possession get more than they bargained for when they take on their next target: The President of the United States, an amoral sociopath hell bent on starting a nuclear war.
Author: Brefni O'Rourke
Genre: Action-Adventure,Horror,Supernatural
When a prisoner aboard a transatlantic flight mutates into a werewolf, a daring cop must retrieve occult talismans from the cargo hold in an attempt to slay the raging beast, but once below deck, he encounters a newly revived vampire chieftain, and struggles to survive a supernatural battle royale at 30,000 feet.
Author: Brefni O'Rourke
Genre: Thriller,Action-Adventure,Horror
When squabbling crooks accidentally steal an alien homing device, their hideout in a mysterious small town becomes the focal point for an inter-dimensional incident.
Author: Brefni O'Rourke
Genre: Comedy,Action-Adventure,Sci-Fi
An evil folklore character starts killing people in a small town, and only a new young sheriff can stop him.
Author: Chuck McClelland
Genre: Thriller,Horror
More WinningScripts ...