News
MovieBytes Headlines
Jackass Flats, by Matt Ferrone & Stacia Black, has been named the winner of the TrackingB Original TV Pilot Contest.
Conrad Sun, who'll be accepting pitches via the MovieBytes partnership with Roadmap Writers on Sunday, July 24th , is offering a free recorded Story Engine webinar. Mr. Sun, manager from Meridian Artists and owner of www.filmescape.com, will be breaking down what a story engine is and how you can make sure your engine is golden. He will be going over story engines for Walking Dead, Friday Night Lights, Orange is the New Black, Back to the Future and Tootsie.
Quarterfinalists have been announced for The Page International Screenwriting Awards, representing the top 10% of all entries in this year's contest.
The Scriptapalooza Fellowship program has announced their 2016 Fellowship recipient, Inger Dietrichs. Her script is called Audnvin and she was awarded a five-day screenwriting retreat in Costa Rica with Award-Winning Screenwriter Jacob Krueger.
Semifinalists have been announced for the 2016 CineStory Screenwriting Fellowship. Each semifinalist is in the running for the grand prize of the CineStory Fellowship, and is invited to the CineStory Retreat taking place in Idyllwild, CA, from October 15th-October 18th, 2016.
LIFT, by Claire Fowler, about a Muslim Uber driver who make an unexpected connection when she picks up her polar opposite, has been named the Shore Scripts Short Film Fund Winner.
Shore Scripts has named 13 finalists for their first-ever Short Film Fund.
Quarterfinalists have been announced for the 2016 Script Pipeline Screenwriting Competition. Semifinalists will be announced on June 24th.
Diverse Voices, presented by WeScreenplay and focused on promoting and encouraging diverse voices and stories, has named their Screenplay Contest Finalists for 2016.
Jared Iacino is the Vice President of Film and Television Development at Panay Films, a film and television production company whose credits include Wedding Crashers (2005), starring Vince Vaughn and Owen Wilson, Van Wilder (2002) starring Ryan Reynolds, and Serendipity (2001), starring John Cusack and Kate Beckinsale.
Odd Lot Entertainment's Aldo Chang, available to hear pitches through MovieBytes partnership with Roadmap Writers, will be hosting a free webinar this Sunday, June 12th, entitled Tips on Writing a Compelling Thriller.
Quarterfinalists have been announced for the 2016 CineStory Screenwriting Awards.
ScreenCraft has announced the recipients of their 3rd annual ScreenCraft Screenwriting Fellowship. Presented by Final Draft, the fellowship is designed to advance the careers of talented screenwriters through ongoing consultation and introductions to key entertainment executives and talent representatives.
Filmmaker Shekhar Bassi, named the winner of the Writers and Filmmakers Competition for his film, "NO LOVE LOST", has selected The Invention, by Dennis Hennessey, as the winning screenplay.
WeScreenplay has announced the Semifinalists for their Diverse Voices Screenplay Competition, which raised $1,437 for the Books for Kids Foundation.
Wheelman by Jeremy Rush has been named the Feature Script Winner of the Cinequest Screenwriting Competition. Shiva by Vishnu Sekar won the Short Script Competition, and the TV Script Winners were Brooklyn Bus by RJ Marx (60-minutes) and Patient by M. Rowan Meyer (30-minutes).
Gap Year, by Caroline K. Hill, has been named the winner of the Screenplay Search Screenwriting Competition.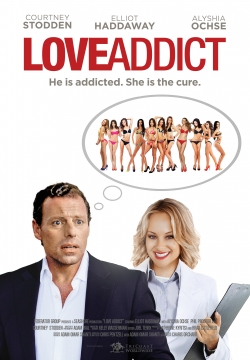 Scriptapalooza's 2006 Grand Prize Winning screenplay, "Can't Live With 'Em" has been produced under the title "Love Addict", and will be released in theaters in 10 U.S. cities on Friday, May 13.
Filmmaker Shekhar Bassi has been named the winner of the Writers and Filmmakers Competition for his film, "NO LOVE LOST", and will now select the top script from top 10 screenplay submissions.
An alumnus of Columbia University, where he received his B.A. and M.A., Chuck Griffith studied television directing on the set of HBO's "Six Feet Under" with director Kathy Bates, and the single camera sitcom "Undeclared" on FOX with director Greg Mottola. Chuck also served as a producer for MTV's popular award-winning reality series, "Made" in 2007 and 2008.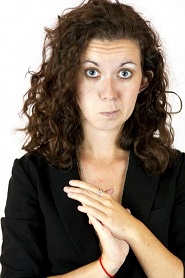 I don't know why you got into the business of writing, of grasping at words to explain the images in your brain, and editing within an inch of your life. For most, it's a kind of call, a transcendent purpose. Otherwise, who would chose to subject themselves to continual criticism, knowing their project will always need more work and never feel up to par? Not to mention the constant struggle to "make it" without anyone really defining what "making it" means, beyond an agent and a job on a show. (And once you get that, there's a whole bevy of problems beyond the wall.)


WILDSound has announced its 3 Feature Screenplay Winners for April 2016.
Scriptapalooza Semifinalist Richard Willett, who wrote the 2015 runner-up screenplay THE FLID SHOW, has had his script 9/10 optioned by producer David Kassin Fried.
City In The Sun by Nadeem Rajwani has been named the Grand Prize Winner of the 2015-16 Fresh Voices Screenplay Competition.
The AURA Screenwriter Awards has announced the winners of the 2015 competition in the Feature Screenplay, Original TV Pilot, and Short Screenplay categories.
MENAGERIE, by Diana Mitchell & Linda Mitchell, has been named the winner of the 2015 Fall/Winter Acclaim Screenwriting Competition.
Winners for the Acclaim TV Fall/Winter Script Writing Competition have been announced.
FilmMakers.com has named the finalists for the 14th Annual Filmmakers International Screenwriting Awards.
Filmmakers.com has announced the winners of the 1st TV Script Writing Competition.
Ginia Desmond's feature film LUCKY U RANCH, based on her PAGE Award-winning short film script GROWING PAINS, will premiere at the Phoenix Film Festival on Saturday, April 9.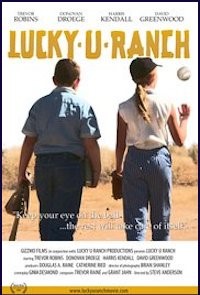 Set in 1953, LUCKY U RANCH is the story of 11-year-old Junior McCaully, who's ready to call it quits. Chubby, bullied, and stuck at a dead-end Arizona trailer court with his hardworking mom, nothing prepares him for the arrival of Melissa, a sophisticated Hollywood girl who changes everything. Directed by Steve Anderson and produced by Ginia Desmond and Douglas Raine, the movie features Trevor Robins, Donovan Droege, Harris Kendall, and Michael A. Candela in the starring roles. It was filmed on location in Tucson, Arizona.
Oreathia C. Smith's screenplay, MONA. RICHY. ROBBY. AND RAY, has been selected as the winner of the 2016 BlueCat Screenplay Competition. Smith's script was selected from 4,523 submissions and will be awarded a $15,000 cash prize. Smith received an MFA in Writing at USC in 2011.
Mona. Richy. Robby. And Ray. by Declan Holliman has been named the $15,000 Grand Prize Winner of the 2016 BlueCat Screenwriting Competition.
Going Home by Nir Shelter has been named the Grand Prize Winner of the Emerging Screenwriters Shoot Your Short Competition.