Words On Screen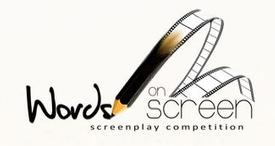 Contact
Web: Click here
Email: office@wordsonscreen.org

Contact:
Report Card

Overall:

n/a

(0.0/5.0)
Professionalism:

n/a

(0.0/5.0)
Feedback:

n/a

(0.0/5.0)
Signficance:

n/a

(0.0/5.0)
Report Cards:
0
Categories
Objective
Words on Screen is aimed at turning stories into actual short film production, thus fulfilling the dream of the authors we are looking forward to meet. We've decided not only to offer winners cash prizes, but also the unique chance to develop their scripts into short productions. Our production team, in collaboration with Colorbitor Post Production Unit is offering direct circulation to companies in our network, consultation session for agent representation and most importantly, distribution into international festival circuit, so their stories can be shared and seen by a wider audience.
Deadline/Entry Fees
Expired. Previous Deadline: 03/31/2013
Notification: The winners of each category will be announced on the 10th of April 2013 during the CAC Art and Film Gala in London, UK.
Rules
The script is not currently under a representation, option, or purchase agreement.
Entries in the screenwriting genre categories must be intended for a broad, studio market.
Preference may be given to material that has not seen wide circulation.
The material is entirely original, or you retain the rights to the work submitted and can submit proof of such.
See website for additional guidelines.
Awards
Winners will be decided by a jury of professional scriptwriters, film producers and TV script consultants.
Short Fiction Screenplay: £1000
Short Animation Screenplay: £700
Student Screenplay: £500
Also Queued
Writers who have queued this contest have also queued:
User Comments: Words On Screen
This page is restricted to registered members only.
First-time user? Register now to receive FREE email contest updates, news, results, deadline reminders and more. Rest assured, information submitted here is held in strict confidence. MovieBytes never sells or in any way distributes email names or addresses. We promise!
Login
Forget your password? Never got one? You can have one emailed to you immediately by clicking here.
News: Words On Screen
Zero news items found.
Interviews: Words On Screen
Zero interviews found. If you've finished first, second, or third in this competition, we'd like to interview you.