FilmLab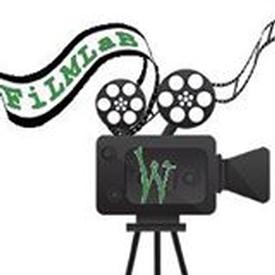 Contact
2108 Buck St
West Linn, OR 97068
503-305-6729 (voice)

Web: Click here
Email: Click here

Contact: Bill Johnson, Office Manager
Report Card

Overall:
(4.0/5.0)
Professionalism:
(4.0/5.0)
Feedback:
(5.0/5.0)
Signficance:
(5.0/5.0)
Report Cards:
1
Categories
Objective
Willamette Writers is soliciting entries for the 2013 FilmLab's "Script-to-Screen" short film scriptwriting competition. We seek writers with the ability to tell a compelling story quickly and cinematically, while adhering to a theme and a practical eye towards real-life movie production. Unique to scriptwriting contests, the Script-to-Screen Competition grand prize is this: we will produce a short film based on the winning script! The winning writer will have the opportunity to meet and collaborate with our production team, attend the filming- in short, to experience the collaborative process of filmmaking! The resulting film will premiere at the 2013 Willamette Writers Conference on Friday, August 2nd.
Deadline/Entry Fees
Expired. Previous Deadline: 03/15/2013
Notification: April 1, 2013
Rules
Scripts are limited to 7 pages, in standard screenplay format. Stories should unfold within one principal location and feature nor more than four main characters. Writers are encouraged to incorporate this year's Conference theme celebrating the Northwest's "Fresh Brewed" coffee, breweries, and/or creative spirit. Scripts will be judged on their writing, adherence to theme, and on the practicality, given time and budgetary constraints, of producing the story- in other words, how well will this story translate from the script to the screen?
Awards
: Winning script is shot. Winner of 2012 was Haley Isleib's "Alis Volat Propriis", shot by Christopher Alley, who works on the TV show Grimm. The short is currently being submitted to film festivals.
Also Queued
Writers who have queued this contest have also queued:
User Comments: FilmLab
This page is restricted to registered members only.
First-time user? Register now to receive FREE email contest updates, news, results, deadline reminders and more. Rest assured, information submitted here is held in strict confidence. MovieBytes never sells or in any way distributes email names or addresses. We promise!
Login
Forget your password? Never got one? You can have one emailed to you immediately by clicking here.
News: FilmLab
Zero news items found.