Hoboken International Film Festival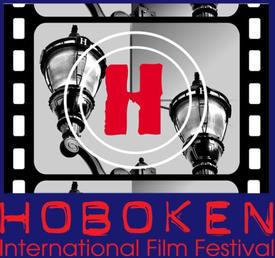 Contact
886 Belmont Avenue
North Haledon, NJ 07508
973-304-1993 (voice)
973) 949-4807 (fax)

Web: Click here
Email: Click here

Contact: Sydney H , Director, Screenplay Competition
Report Card

Overall:

n/a

(0.0/5.0)
Professionalism:

n/a

(0.0/5.0)
Feedback:

n/a

(0.0/5.0)
Signficance:

n/a

(0.0/5.0)
Report Cards:
0
Categories
Objective
Hoboken International Film Festival ("HIFF") is dedicated to showcasing and promoting fine non-studio films, TV pilots, and screenplays from filmmakers throughout the United States and internationally.
Now in its eighth year, the 2013 Hoboken International Film Festival ("HIFF") is being held May 31 to June 6, 2013. Hosted by Gilbert Gottfried, HIFF will showcase numerous film and TV stars, and the world's most cutting edge films. HIFF continues to grow – in 2012 HIFF had over 1,500 film submissions from all over the world, and accepted just over 90 films (the competition is fierce). Festival attendance has eclipsed 15,000 people in each of the past few years. A star-filled event, HIFF has had several Academy Award and Emmy winners and nominees, and numerous other fan-favorite celebrities at screenings, award ceremonies and special events.
Deadline/Entry Fees
Expired. Previous Deadline: 04/01/2013
Rules
Please see website.
Awards
See website.
Also Queued
Writers who have queued this contest have also queued:
User Comments: Hoboken International Film Festival
This page is restricted to registered members only.
First-time user? Register now to receive FREE email contest updates, news, results, deadline reminders and more. Rest assured, information submitted here is held in strict confidence. MovieBytes never sells or in any way distributes email names or addresses. We promise!
Login
Forget your password? Never got one? You can have one emailed to you immediately by clicking here.
News: Hoboken International Film Festival
Zero news items found.
Interviews: Hoboken International Film Festival
Zero interviews found. If you've finished first, second, or third in this competition, we'd like to interview you.