Las Vegas International Film Festival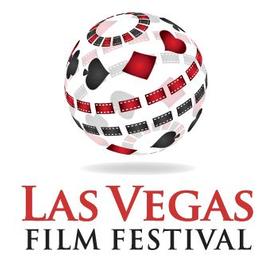 Contact
633 S. 4th Street
Suite 9
Las Vegas, NV 89101
(702) 485-3456 (voice)

Web: www.lvfilmfest.com
Email: info@lvfilmfest.com

Contact: James Mulidore, Festival Director
Report Card

Overall:
(3.3/5.0)
Professionalism:
(3.5/5.0)
Feedback:
(1.5/5.0)
Signficance:
(3.0/5.0)
Report Cards:
4
Categories
Objective
The Las Vegas International Film Festival is one of Las Vegas' premiere film events, taking place annually in the heart of the entertainment capital of the world. Dedicated to showcasing and promoting the finest quality films and screenplays that the entertainment world has to offer, our mission is to bridge the gap between independent film audiences and filmmakers, as well as to connect emerging filmmakers with established industry professionals.
2013 Las Vegas Film Festival Dates:
June 20 - 23, 2013 at the LVH
Rules
All entries must be accompanied by a completed entry form and a check for the entry fee made out to Las Vegas Film Festival. Entry fee is $30.
Screenplays must be unproduced.
Screenplays written by up to four people may be entered in the competition. Only one entry fee and one entry form is required for such entries. All authors' names should be listed on the entry form.
You may submit multiple entries; each screenplay submitted must include its own separate entry form and entry fee.
Scripts may be submitted via hardcopy or electronic file. Scripts should be no longer than 180 pages.
It is the responsibility of the screenwriter(s) to ensure their work is protected (copyright or Writers Guild).
Submissions must be the original work of the applicant. Entries, however, may be adapted from the applicant's own work which should be noted on the entry form. If the script is based on a true story, historical or contemporary, that should be noted on the title page of the script.
If you would like notification upon receipt of your materials, please include a self-addressed stamped postcard.
Script materials will not be returned.
Entrants retain ALL rights to their screenplays.
Awards
Also Queued
Writers who have queued this contest have also queued:
User Comments: Las Vegas International Film Festival
This page is restricted to registered members only.
First-time user? Register now to receive FREE email contest updates, news, results, deadline reminders and more. Rest assured, information submitted here is held in strict confidence. MovieBytes never sells or in any way distributes email names or addresses. We promise!
Login
Forget your password? Never got one? You can have one emailed to you immediately by clicking here.
News: Las Vegas International Film Festival
Zero news items found.
Interviews: Las Vegas International Film Festival
Zero interviews found. If you've finished first, second, or third in this competition, we'd like to interview you.